40kv High Voltage Generator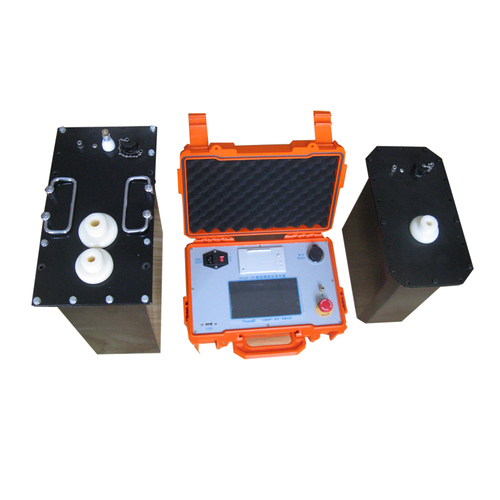 40kv High Voltage Generator
Price And Quantity
4900.00 - 5500.00 USD ($)
Product Description
The third generation SVLF series Ultra-Low-Frequency High Voltage Generator

The third generation of advantages:

Waveform without distortion: Standard sine wave output.
Strong load capacity: load capacitance to meet the rated capacity(0.1Hz 1.1uF, 0.05Hz 2.2uF, 0.02Hz 5.5).
Little impact pulse current: Cycloconverter pulse current generated little impact on the grid.
Strong EMI immunity: During the test controller is stable and reliable.
Simple operation: Capacitive screen operation, simple and convenient.
Performance Characteristics:

Advanced inverter technology: Digital AC-AC inverter technology, advanced software closed-loop control, precise standard output without distortion sine wave, fully automated testing process.
Display: The 7 'capacitive touch screen, the screen displays real-time measurement data and the output waveform.
Comprehensive protection: high, low pressure side of the overvoltage and overcurrent protection, rapid response action (action time 10ms).
Simple operation: simple wiring, fool type operation.
Safe and reliable: the controller and the high voltage generator connected to the low pressure, photoelectric control, safety and reliability.
The high and low voltage closed-loop negative feedback control circuit, the output can not rise effect.
Test range: 0.1 Hz, 0.05Hz and 0.02Hz multi frequency selection, large measuring range.
Printer: print the test results.
Small size, light weight: very conducive to outdoor work.
Communication interface: USB2.0.
Software: Equipped with specialized SVLF ultra low frequency high-voltage generator software, can be tested by software, and the data query and print statements.

Power Supply
AC220V 10%, 50Hz 5%

Note: If you use a portable generator power to require the generator output voltage and frequency stability (generally require power greater than 3kW, frequency 50Hz, voltage 220V 5%, and preferably with a 1kW load), or to use some auxiliary measures to stabilize the generator output .

Output voltage accuracy

Output voltage peak instability: < 1%
Output voltage and frequency instability: < 3%
Output voltage waveform distortion: <5%
Technical Specifications:
Model

Output Peak voltage

Measuring range

Weight

Applications

SVLF-40

40KV

0.1Hz,.1

Controller: 4 kg

Booster: 45 kg

13.8KV and below voltage cables, generator

0.05Hz,2.2

0.02Hz,5.5