DC to AC Inverter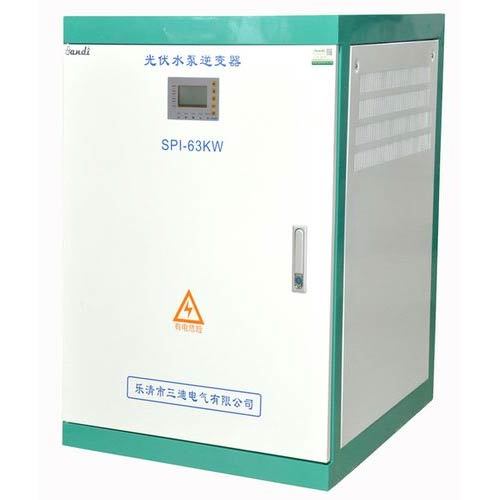 DC to AC Inverter
Price And Quantity
4900.00 - 5500.00 USD ($)
Product Description
We have been counted amongst the foremost manufacturers, exporters and suppliers, engrossed in providing the best grade array of DC to AC Inverter. This inverter is manufactured using quality tested electronic circuits and components under the stern surveillance of our adroit troop of professionals. This inverter is perfect to be used at varied commercial as well as domestic applications for flawless power supply. This DC to AC Inverter can be purchased from us at affordable prices in numerous technical specifications.
Features:
High performance
Noise less functionality
Enhanced durability
Shockproof
Why DC to AC inverters are required?
Most motor and cars homes obtain their energy from battery of 12-volt. At times, a substantial 24-volt battery may be utilized. In any one of the cases, the battery gives direct voltage. This implies the voltage circulates ceaselessly from the battery's negative terminal, through the finished circuit and return to the battery's positive terminal.

Our DC to AC inverters are intended to keep running on the 120-volt AC control provided to homes. Exchanging AC or current, always shows signs of change extremity, supplying voltage one direction via the circuit, then switching and sending it in the another direction. AC power operates well at elevated voltages as well as may be "ventured up" in current through a transformer more effectively than direct voltage can.

How It Functions?
Creating Direct Current Option: It would stream down circuit's one point with an electromagnet. When the current strike the magnet, it would actuate. This would force a wire connected to the arm of spring, compelling the wire to touch the circuit. Further, this would modify the stream of power to the opposite side, cutting energy from the electromagnet.
Watts, Surges and Peaks: The initial phase in choosing an inverter is to coordinate the inverter to the current of the battery customers will be utilizing for energy. In the dominant part of cases, they will be utilizing a battery of 12-volt, so they would require to choose an inverter of 12-volt. The following stage is to figure out which instruments they plan to regulate with the inverter.
Installation of the Inverter: Inverters are extremely simple to install. Our inverters have a link with a connect that fits to the lighter of lighter on customer's truck or auto. They're intended to be convenient, so there's no alternative mounting to be performed. The inverter's input links have cuts that can be connected to the battery's terminals, like an arrangement of jumper links. Further, our DC to AC inverter itself can be installed anyplace, in spite of the fact that it ought to be in a place with great wind circulations. Inverters produce a decent measure of heat as well as they utilize heat dissipation fins and cooling fans to avoid overheating.
Technical Specifications:
Model

Adapted pump motor

Recommend PV input power (KWP)

MPPT Tracking Voltage (V)

Max. DC input voltage (V)

Rated output current(A)

Output frequency (Hz)

Rated power (kW)

Rated Voltage (Vac)

SPI-1500W

1.11.5

380440

1.85

450800

850

2.9

050 (60)

SPI-2200W

2.2

380440

3

450800

850

4.3

050 (60)

SPI-3700W

33.7

380440

4.5

450800

850

7.2

050 (60)

SPI-5500W

44.5

380440

7

450800

850

10.7

050 (60)

SPI-7500W

7.5

380440

9

450800

850

14.5

050 (60)

SPI-11KW

9.211

380440

13

450800

850

21.3

050 (60)

SPI-15KW

1315

380440

18

450800

850

29

050 (60)

SPI-18KW

18.5

380440

22

450800

850

34.9

050 (60)

SPI-22KW

22

380440

25

450800

850

42.7

050 (60)

SPI-30KW

2630

380440

35

450800

850

58.2

050 (60)

SPI-37KW

37

380440

45

450800

850

71.8

050 (60)

SPI-45KW

4045

380440

53

450800

850

87.3

050 (60)

SPI-55KW

55

380440

65

450800

850

106.7

050 (60)

SPI-75KW

75

380440

88

450800

850

145.5

050 (60)

SPI-90KW

90

380440

105

450800

850

174.5

050 (60)

SPI-110KW

110

380440

130

450800

850

213.3

050 (60)

SPI-132KW

132

380440

160

450800

850

256

050 (60)

SPI-150KW

150

380440

180

450800

850

290.9

050 (60)